Linda Sisson and I le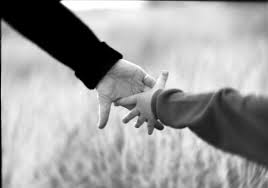 ad a FREE monthly parenting class.  It is sponsored by the Family Support Center and The Hands On Children's Museum.  Every 2nd Tuesday of the month, from 6-8pm.
NEXT CLASS Tuesday Jan 14 2019    
Jan 14 Nighttime Parenting and Sleep: Who's Getting It and How to Make Sure Everyone Gets Enough. From infants to teens how does everybody get the sleep they need? Parenting doesn't magically end between 8pm and 7am. Find solutions to night time difficulties with the demands of working, childcare, school, meals etc.
February 11 Consequences; the myth of being in control. As parents we often feel if we could just find the right consequence, reward or punishment we could regain control and peace in our home. We will discuss effectiveness and pitfalls of         consequences and rewards and alternatives that will work for your family.
March 10 Sensory Child: There are more than the five senses we learned about in school.  Some children's behaviors maybe sensory processing challenges rather than      intentional meanness or bad behavior. Learn about all our senses and how they are          processed in our brain. Share sensory strategies and ways to help your child when their    sensory system is not functioning smoothly.                                                                                                                                                                                          
 These classes are very interactive with a different topic focus each month.  Put more tools in your pocket for those difficult parenting challenges. Past topics include: Discipline, Nighttime Parenting and Sleep, Temper Tantrums,  Your Sensory Child,  Screen time,  Power Struggles,  Sibling Rivalry, The Sleuthing Parent, the Frustrated Child, Safety in a Crazy World, No More Yelling, Trauma Proofing.
You meet and exchange ideas with other parents as your children enjoy supervised play in the Museum, a win for everyone.

Pre-registration required. No fee.  To register, call (360) 956-0818  x103.                       For children under 3, childcare provided for $10 per child.                                                     (Limited childcare & scholarships available.) 
Learn more about the Museum here