Linda Sisson and I le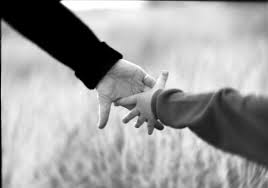 ad a FREE monthly parenting class.  It is sponsored by the Family Support Center and The Hands On Children's Museum.  Every 2nd Tuesday of the month, from 6-8pm.
NEXT CLASS Tuesday April 10 2018    6pm
April 10 2018      Bullying and Boundaries
Why does bullying happen? What can we do to prevent our
children from being bullied? Do clear boundaries keep you bully proof? We will be exploring these questions and help you develop strategies to keep your kids safe with peers. 
May 8 Consequences; the myth of being in control.
Behaviors beget consequences, or do they? Explore what natural consequences mean and how parents sometimes make life harder for themselves by developing consequences for their kids actions.                                                                                    
                                                                                                                                                            These classes are very interactive with a different topic focus each month.  Put more tools in your pocket for those difficult parenting challenges. Past topics include: Discipline, Nighttime Parenting and Sleep, Temper Tantrums,  Your Sensory Child,  Screen time,  Power Struggles,  Sibling Rivalry, The Sleuthing Parent, the Frustrated Child, Safety in a Crazy World, No More Yelling, Trauma Proofing.
You meet and exchange ideas with other parents as your children enjoy supervised play in the Museum, a win for everyone.

Pre-registration required. No fee.  To register, call (360) 956-0818  x103.                       For children under 3, childcare provided for $10 per child.                                                     (Limited childcare & scholarships available.) 
Learn more about the Museum here