I have been dancing with Random Acts of Dance Collective for many ye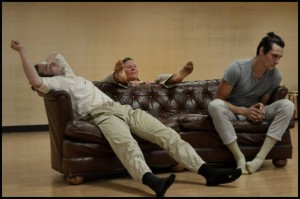 ars.    I love working with this group because it has a core of people who are committed to movement expression and exploration with an emphasis on developing your own movement voice. Our labs, workshops and concerts in involve people of different skills and abilities as we believe dance is an innate expression of who we are. We perform at most Spring and Fall Arts Walks at the Olympia Dance Festival in March and other times and places as opportunity presents itself.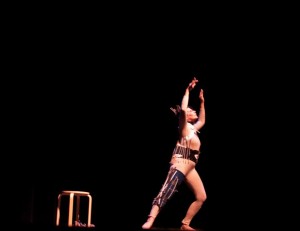 This is me in Structural Limitations at the Washington Center Oct 2014. You can watch the video by clicking the photo.
This is a favorite from Radco's Spring 2011 show, my son and I doing what parents and teens do.
RADCO or Random Acts of Dance Collective was founded in 1999. It is an eclectic and ever morphing group dedicated to creating dances both random and rehearsed.  RADCO is open to anyone who wants to perform and encourages and supports new choreographers.   See RADCO on facebook